There's lots for your group to do in and around our campsite. We prefer your group to bring your own qualified instructors, but we have a team of volunteer instructors who we can arrange to provide activities for you if required at no extra cost.
Here you'll find the activities we provide within the campsite or nearby
Abseiling
Try out abseiling in Everton using our old quarry, or if you have the permits, why not venture down the road to Largs where you can combine climbing and abseiling at the Quadrocks.
The on-site activity is max 12 per session.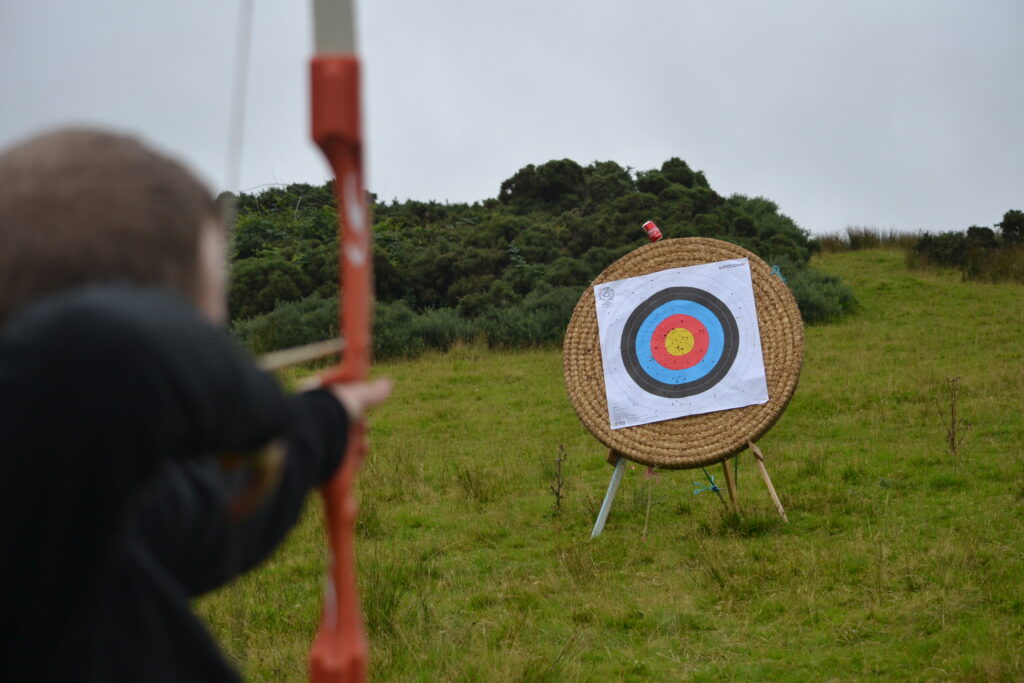 Archery
Requires precision, control and a steady hand. Learn and develop the techniques required to hit your targets, just like Robin Hood.
This on-site activity is max 12 per session.
Tomahawk Throwing
Bring out your inner devil and see how well you can throw our tomahawks. It's harder than it looks. Max 12 per session. Over 8's only.
Crate Climbing
Custom built by Ferguson's Shipyard as a tribute to Greenock's old landmark, the Goliath crane at Scott Lithgow, our Crate-Climbing activity is probably the first thing you'll see as you arrive at Everton. Great for learning to trust your pal while taking part in an exciting activity. Max 12 per session.
Power Boating
The Clyde Estuary is on our doorstep and powerboating around it is great fun. We have three modern Humber Ribs (Rigid Inflatable Boats) available for hire and can arrange volunteer instructors if required. 8yrs+.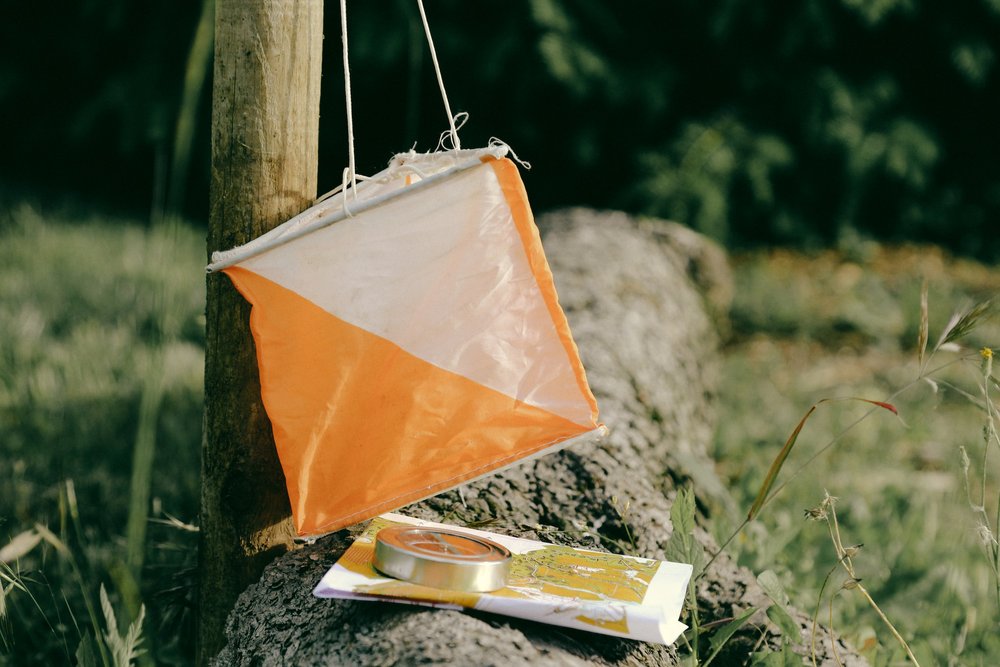 Orienteering
We have orienteering courses in and around the campsite available for use for younger and older groups. Book a session for either our Beaver trail our our Senior trail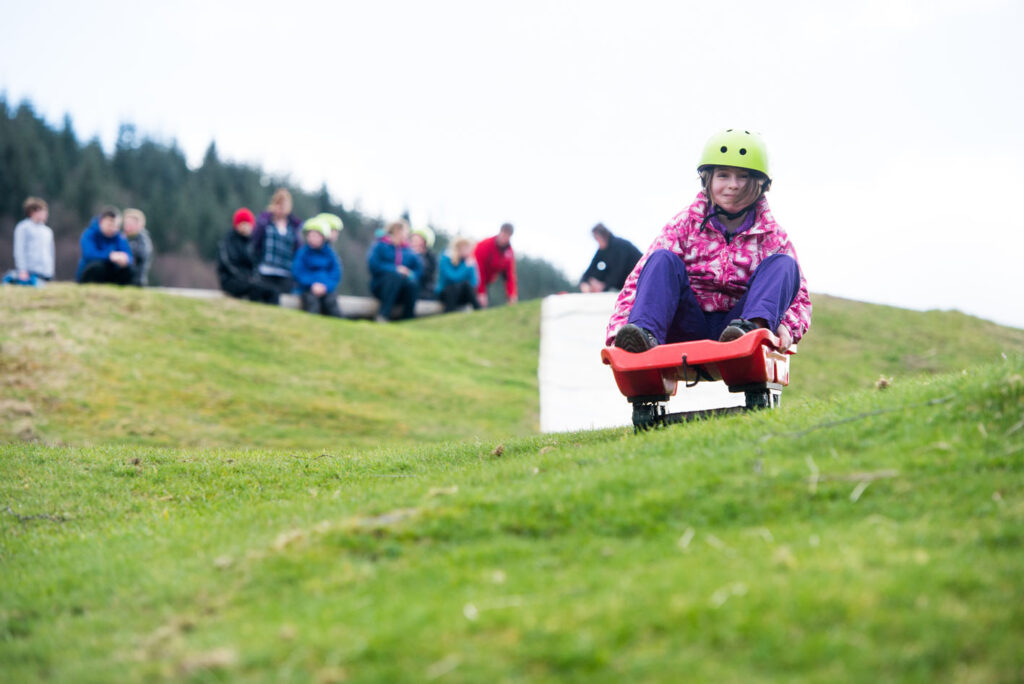 Grass Sledging
Always a fun activity for all ages, we have a number of grass sledges available to use on the slopes adjacent to the campsite. This activity is self-led and has a maximum 12 per session.
Free Activities
Slip 'n Slide
Always a favourite whatever their age, from Beavers to Explorers they love having fun on a slimy slide. We can provide the plastic sheeting, water supply and hoses you'll need to run this activity. Just bring a few litres of washing up liquid.
Low Ropes
Designed to encourage problem solving, balance and communication. Our purpose-built low ropes course is less than one metre off the ground, so it's ideal as an activity on its own, or great for building up confidence before tackling abseiling or our crate climbing.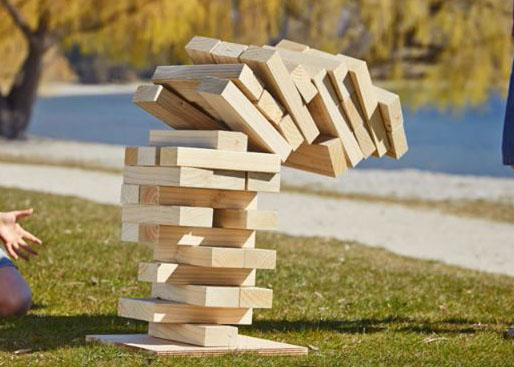 Giant Jenga
You'll a steady hand and nerves to play this game! Addictive and easy to pick up, Jenga is for multiple players, who takes turns to carefully remove a block from the tower without causing it to fall. Once the block is successfully extracted, it will need to be placed on the top of the tower, again without causing a tumble. If the tower continues to stand it's onto the next player to try their luck. The winner is the last person to successfully place a block.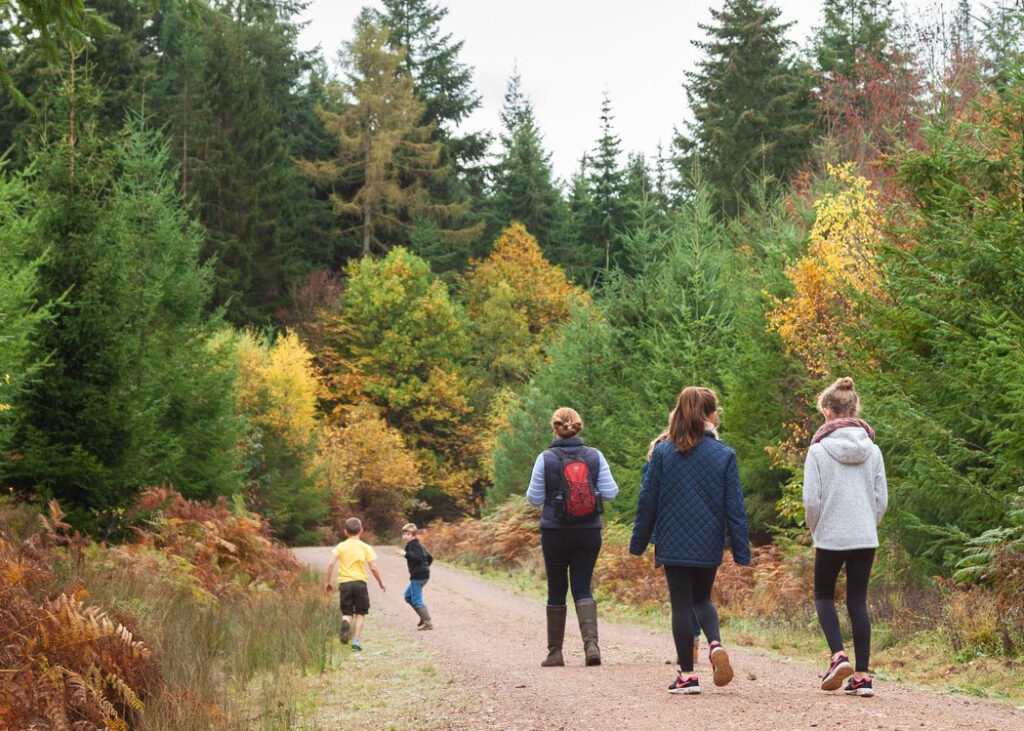 Forest Walks
We are situated in Leapmoor Forest and surrounded by its trees. A path leads from the top of our campsite up to a forestry track which you can follow to the left or the right for a circular route that will take you from 1 to 3 or 4 hours depending on the time you have. A visit to the Daff Dam gives a fun walk, or for the more adventurous leave the forest path and find your way across the moors to the Kelly Cut – a historic path that follows a flat contour route from Cornalees to Skelmorlie.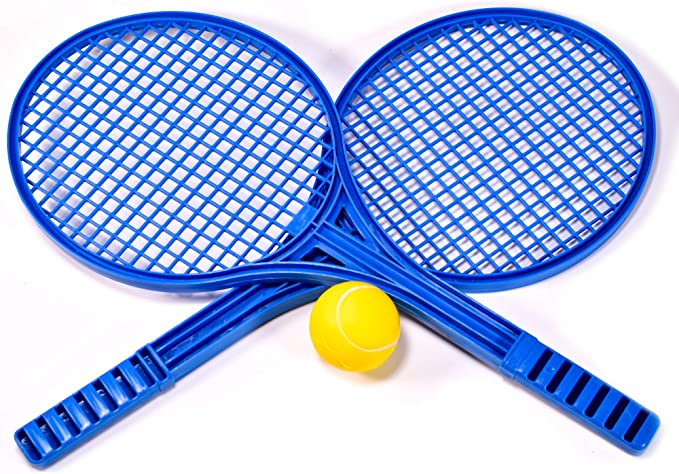 Bats n Balls
We have a selection of games equipment available. Just ask when making your booking.